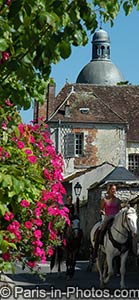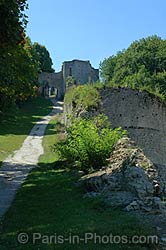 Alas, it was not my own 30th birthday as that expired over a year ago, but my girlfriend was mournfully saying farewell to the 20's that she had known and loved for the past decade. I decided to take her to the medieval town of Provins on the outer edge of Île-de-France just over a week ago. I don't usually fare too well with public transport, as train time tables may just as well be written in Klingon as far as I'm concerned, but once I knew I had to make my way to Gare L'est, and grab the Transilien train it proved to be very straightforward.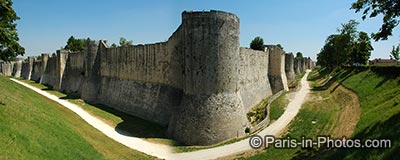 Provins City Walls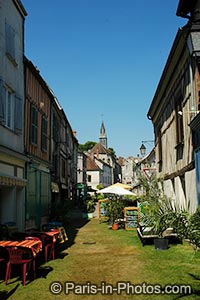 The train was punctual (something us Brits find quite alarming), ultra-modern, clean and virtually empty. With a blazing sun and a full work-free day ahead of us we laid back and enjoyed the journey, watching the world through a window for an hour and twenty minutes until the train arrived perfectly on time in Provins. We hopped off to explore a town I had only seen as thumbnails in a browser window.
Immediately upon exiting the train and crossing the river, we were already surrounded by old buildings and a sense of stepping back in time. This only changed slightly when we passed through the commercial area and over a strangely grassed street that was in constant battle to maintain its rightful colour.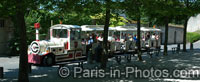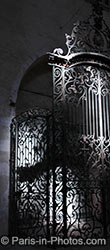 Following the crystal clear river full of fishies, Provins only continued to grow older and more interesting as we ascended steep streets, exploring randomly without much of a plan. We soon stumbled upon Saint Quiriace Collegiate Church who rises like a giant aloft the hill and with an interior to match. Its origins date back to the 12th century whilst the domed roof was added later in the 17th century. Stepping outside I thought we'd returned to Disney Land when un petit train stopped by carrying tourists. If your legs work and you're in reasonable health, keep away! It really stands in contrast to the town and its character.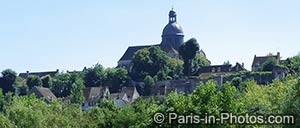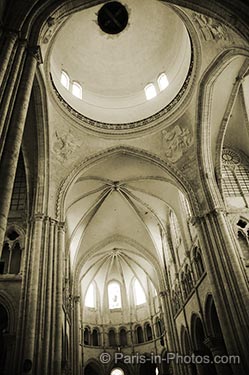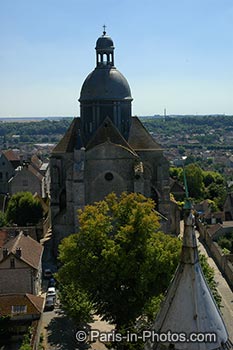 Saint Quiriace Collegiate Church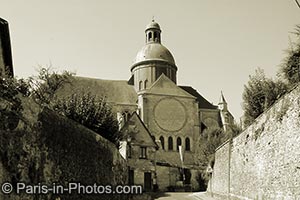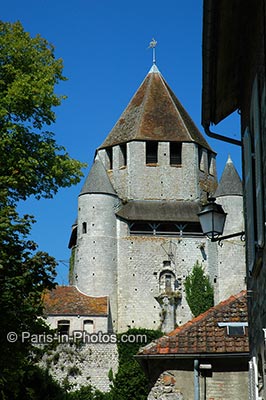 Just across from the church stands Caesar's Tower (Tour César), a 12th century tower built in case Provins was ever captured. In the 15th century my wicked English ancestors tried to claim it on two occasions without joy. The only conquerors of the 21st century are the little lizards, which I love as they're such a rarity back in the UK. I was delighted to see two or three sunning themselves on the ancient walls. Despite the entrance fee, it's an attraction not to pass up unless you're on the wide side – the staircases are extremely narrow in places and its unfortunate if you meet with somebody wishing to travel in the opposite direction, as one of you will be forced to yield and retreat. You can travel right up to the bell tower, and wander the circular roof lending great views in all directions.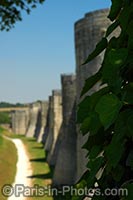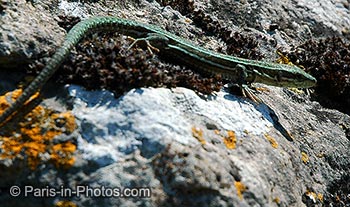 Petit Lizard, oh lala, je l'adore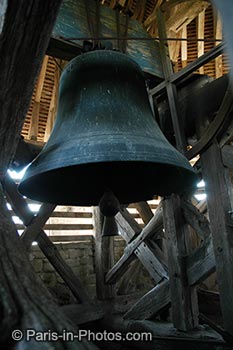 Bell in Caesar's Tower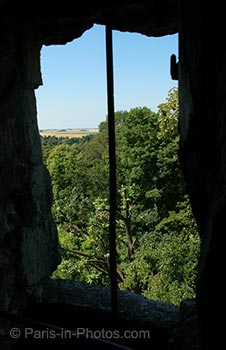 View from Caesar's Tower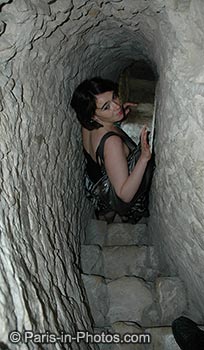 The stairs are steep and passages narrow!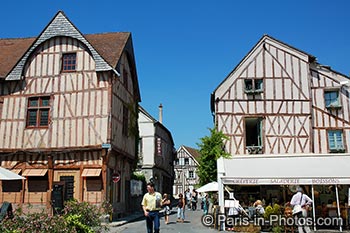 We took lunch in Provins centre with a small bowl of cider and crepes, including a rose jam (the specialty of Provins, and very delicious) crepe for desert. In the afternoon we went on to explore the city walls, that stretch for about a mile, although you can only climb up and walk along a small section of it. It was a photograph of the walls that had attracted me to Provins in the first instance, and they didn't fail to impress in person. The tourists gathered near the main ramparts as a bird of prey demonstration was about to begin, but we headed in the opposite direction which was secluded and tourist free. This gave us the chance to play silly devils, leaping off the walls.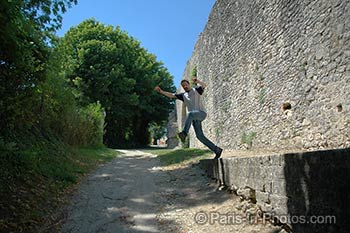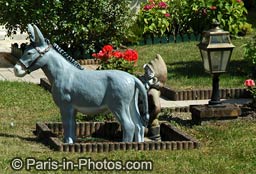 The garden decor reminded me of England.
| | |
| --- | --- |
| City Walls | Countryside of Provins |



After we'd had our fun, we explored the path on the outside of the town walls, which was completely free of tourists. Living in Paris you're almost always overshadowed by avenue after avenue of tall apartments, and as someone who is not a city dweller in nature, it was a pleasure to lay out in the clover fields with the bumble bees and distant combine harvesters collecting up the crops amongst wide open skies. On the opposite side of the walls the birds of prey were being demonstrated, and we could see the bird handlers standing up on the ramparts. On a couple of occasions, an eagle and vulture swooped over to our side, flew down through the trees and encircled us only a stone throw's away in our own little private showing.