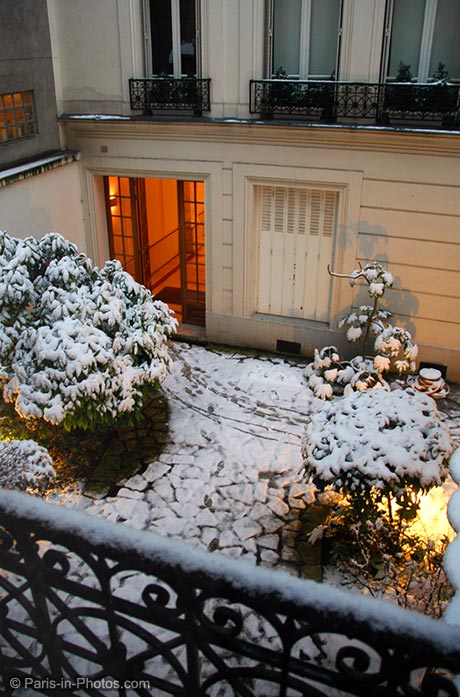 This is Paris 8:30am this morning from the apartment window. I was catching the news and heard about the snow in the UK, chuckling to myself how the whole infrastructure crumbles with just half a cm of the white stuff, let alone several centimeters, but then I drew back the curtains, and found the above.
It's still only 8:45am, and I'd love to run outdoors and start snapping up photographs of Paris in the snow (whilst it's still pristine and white), but I'm waiting on an urgent package from Colissimo post (24/48 hour delivery). So far they've proven themselves dishonest and totally unreliable, and something I should have received during the middle of last week has still not arrived. Touch wood, they'll deliver it soon (I hold my breath), and then I'll run out to grab some more photographs to post – perhaps a stroll down to the Eiffel Tower, although I'm sure the snow's already gone brown there!
update : Despite the criticism I had for Royal Mail, La Poste is much worse, and has now cost me several hundred euros because of their inability to deliver on time. Alas, they've also lost my Paris in the snow photo opportunity as now it's reached 12pm, the rain has come down and taken it all away. I think it's going to be one of those weeks.