I finally got around to watching the film, Cheri on the Champs-Élysées last week. It was nice to see that the photograph I provided was used on the very opening scene, and I was actually quite surprised to find this website mentioned in the list of credits at the end. It's down towards the end of the list, and mentions my company name followed by 'Paris in Photos' – I pinched Mme. Grenouille and pointed enthusiastically when I spotted it, and spent the next five minutes basking in my lowly 'fame'.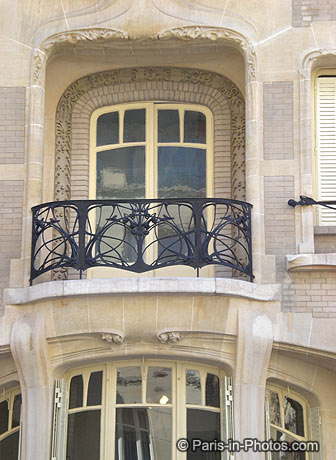 I hadn't realised they'd been filming on the road literally just behind where I live, otherwise I would have poked my head around the corner to watch. It is known as the Hôtel Mezzara (60, rue La Fontaine) designed by Hector Guimard one of the most prominent architects from the French Art Nouveau movement. In the film, they show a cobbled street where Cheri approaches the house, but that was filmed at a slightly different location as the actual street runs parallel to the building.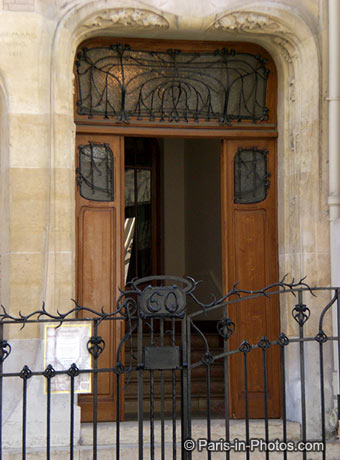 I believe some of the scenes from the background conservatory of the country estate might have been filmed at Serres d'Auteuil botanical garden which is about half an hour's walk from Lea's (played by Michelle Pfeiffer) lustrous home.
The attention to detail to the Belle Epoque era in Paris is wonderfully done (I suppose technically the Belle Epoque had finished by 1915; the film being set in the 1920's), and Michelle Pfeiffer plays her part well. All in all the film itself was a little flat and really not my personal cup of tea, but I could see the appeal it may have to a certain audience.