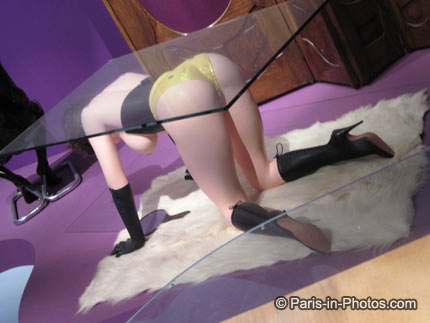 If you were to take a recent visit to Paris' Orsay Museum, you might be forgiven for thinking you've entered the museum of erotica. Courbet's L'Origine du monde,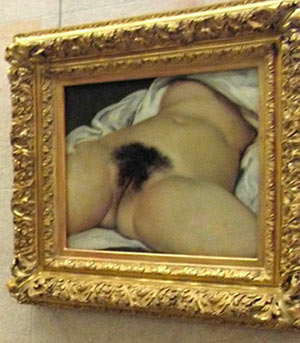 has long been displayed here: an unbashful painting of the female genitalia, whose focal point doesn't leave much to the imagination. However, perhaps the French are a little more prudish than you might think – when Jacques Henric released his novel using the painting for the cover of his work in February 1994, police entered a number of bookshops to remove it from display.
If Courbet's painting doesn't do it for you, perhaps this bit of 1970's Kitsch erotica is more to your taste?! When it comes to domination and subservient fetishes, you can't do much better than this unique table or chair. With a piece of glass and inflatable doll (or a very co-operative girlfriend) I dare say it wouldn't be too much effort to create your own – it would certainly make for a talking point when you invite your friends over for dinner.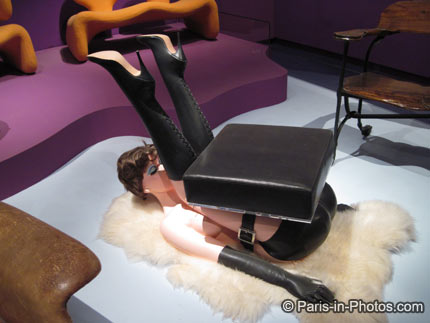 I hadn't been to Musée d'Orsay for a good year or more, so it was nice to see new paintings on display (alongside a few of my favourites that appear to be part of a more permanent collection). The architect Hector Guimard (from the French art nouveau movement) has a number of buildings close to where I live and is well known for the Paris metro entrances.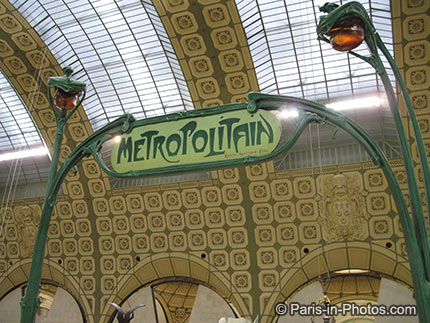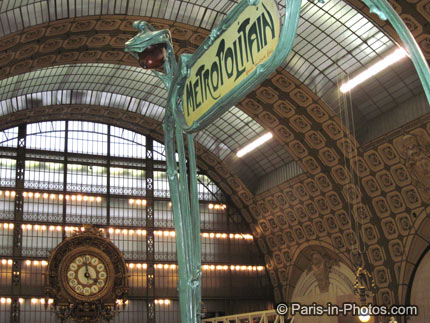 I did have the misfortune to dine in the museum. A good friend from England was visiting with his girlfriend. We were all starving, so didn't have much choice but to visit the Orsay restaurant. Despite the grandeur I wasn't expecting much, despite the extortionate prices, and as it transpired, my expectations won't exceeded in the slightest. They forgot one meal, and the rest was cold and tasteless. Still the room was rather pretty… not much compensation.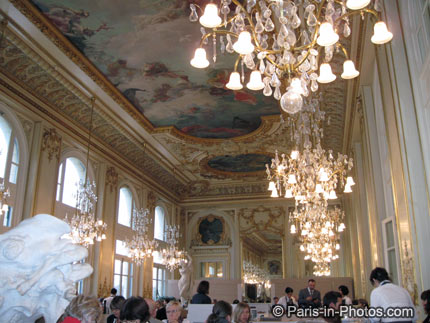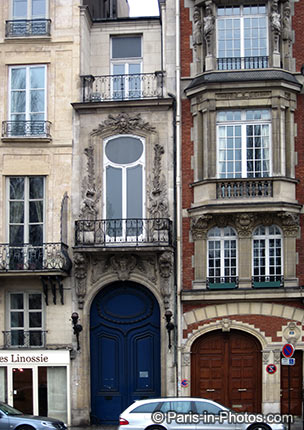 A very narrow house on the way to the Orsay Museum.