Looking out of the window of the Alsace restaurant, where I sampled my first proper Choucroute Garnie, lies Paris' oldest kitchen shop – 'E.Dehillerin', now 190 years old. On my full belly of fermented cabbage, Mme. Grenouille (who once upon a time went to catering school, and also worked in one of the Eiffel Tower's pricier restaurants) said we should take a look as the shop is very interesting though a little on the pricey side.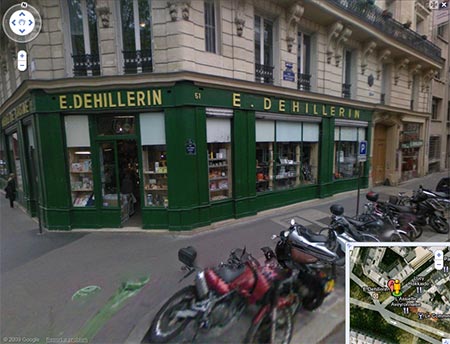 E.Dehillerin: 51, rue Jean- Jacques Rousseau – 75001 PARIS
View on Google Street Maps
I should have probably picked up on the fact that the majority of people inside the shop were tourists; coupled with the lack of price tags on any of the items. As you step inside, they have those wonderful copper cooking pots, that you can picture hanging in a stone country kitchen near a roaring fireplace. We did enquire on the price of a particular knife, and the salesman seemed to just pluck a magic figure out of the air, to which I grimaced and whispered 'keep walking'… I daresay you'd receive more attention if you are a professional chef and not a tourist or clueless amateur. The products are of a very high quality though, and if you venture downstairs, it feels like you've wandered into somebody's old storage cellar, unchanged for the past 190 years. We bumped into an American couple down there who started talking to us when they overheard Mme. Genouille telling me I really should see Julie & Julia with Meryl Streep, and then the conversation changed to the correct way to cook a boeuf bourguignon!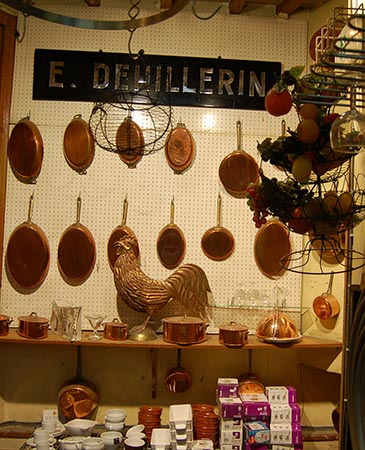 Photo Credit: Travelingmcmahans