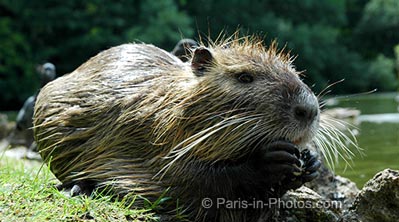 Anxiety dreams often follow a predictable and somewhat boring pattern. I've experienced the usual 'being naked in public', 'loosing my teeth' and 'being chased', but my most prevalent nightly trepidations are dreams of large murky movements under muddied waters. Despite the disquiet there's also a fascination: in the deepest darkest oceans lies the strangest most alien of creatures which lead my existential and egotistical proclivities to argue why they are there at all.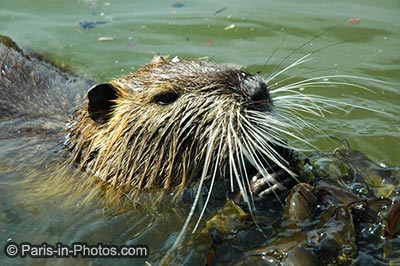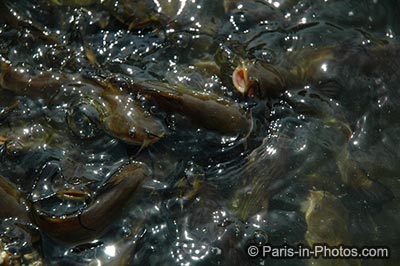 It is not my intention to build up and dark and foreboding image of a beautiful park, but be warned, if you drop food into the pond be prepared for what comes to feed. The coypu came over with its duck like feet and little paw hands, and very gently took bread from our fingers with the gentlest of gestures. Within a minute or two, dozens upon dozens of small catfish bubbled up to the surface eating the food from the coypu's paws. To add to the medly, along came a large carp, ducks and terrapins.
The poor losers in the war for food were the terrapins whose slow and uncoordinated bobbing for food was made all the harder for being pushed back under the water by the ducks and coypu. With precision aim we ensured all were fed, especially given the park was deadly quiet on this Saturday August afternoon.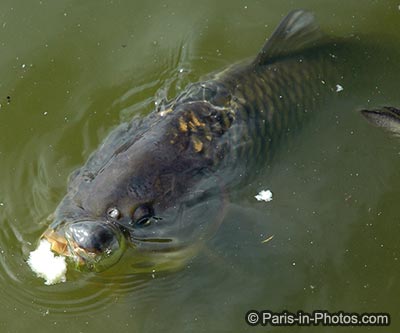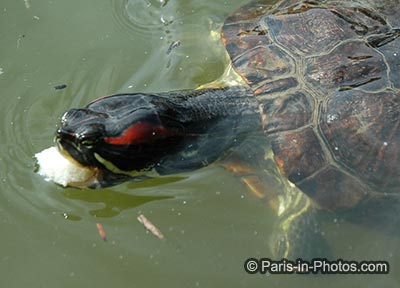 I'd contemplate keeping the park a secret, as it's fast becoming one of my favourite retreats, but I hardly see tourists making the detour to visit. I have actually already written a guide to the park (Edmond de Rothschild Parc, Boulogne) and wasn't sure if I'd see my coypu friends again, but it would appear they are local long-term residents.
"You may proceed to feed me."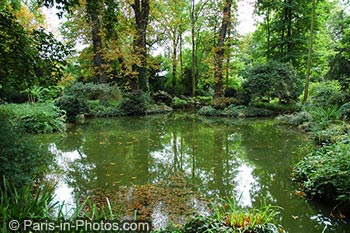 Behind the first pond lies a small waterfall with an interesting set of paths and an accompanying smaller pond with stepping stones, benches and even a public toilet further beyond (something of a rarity around Paris). After my exploration I laid out by the pond and enjoyed the sunshine and tranquility that can be hard to find in the city. I made this charcoal drawing of my view from my lazy afternoon retreat by the pond's edge.