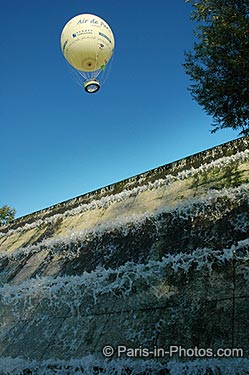 Last Saturday Paris saw the return of summer, so I embarked upon a stroll to parc André Citroën located just across the river Seine bordering the 15th arrondissement. Relatively unknown to tourists, despite being a direct walk from the Eiffel Tower, on a warm weekend the park is more than occupied by its local residents.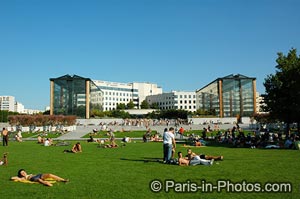 Shade was at a premium, so I settled in the shadow of the gas balloon that offers moored flights to tourists wanting a better view over the city. The obvious problem with this makeshift solution is that the balloon liked to move its shadow every ten minutes in a continuous pattern of ascension and descension. I'm not usually one for laying like a sun soaked lizard, so read my book 'perspective for artists' by Rex Vicat Cole, pulling off my sunglasses and reapplying in time with the dancing shadow. I'm on a back to basics approach to art and perspective is one of those things that seems to largely get bypassed and ignored which is a shame given it really is the foundation behind almost all art. Beside me a young boy was lightly humming classical music, and I tried to imagine the same scenario in my old local chav infested park back in Saddleworth.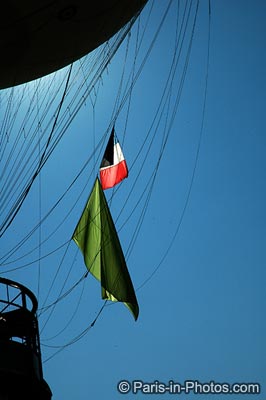 The second before shade becomes blinding sunlight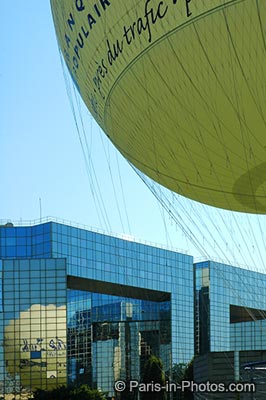 As the name suggests there is a definite connection between the park and the founder of a certain car manufacturer. The park is built on a former site of a Citroën automobile manufacturing plant which closed in the 1970's. The Andre Citroen park covers about 35 acres in a strange futurist style, filled with sensory nooks and crannies to keep you entertained. It's particularly popular with children due to the waterfalls that erupt in varying sequences between two giant greenhouses hosting exotic Mediterranean vegetation. Not one for crowds, I slipped to the back towards the reflective glass building (le Ponant de Paris) where there were very few people.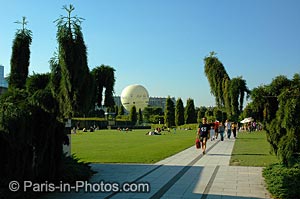 The photos are from my Nikon – I normally use a cheap point and click for blog photos, but just occasionally I'll slog my heavy DSLR along. Unfortunately I have to reduce the size and quality considerably as I'm aware my page is getting a little photo intensive!